Tell President Biden: No Kids in Cages
As a candidate in 2020, President Biden promised to end the cruel, decades-long immigration policy of family detention.
This policy, which began under President George W. Bush and continued under President Obama, was super-charged by the Trump administration that packed families seeking asylum into chain-link cages by the hundreds – including young children.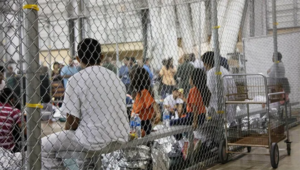 Biden ended this policy in 2021, but now there are widespread media reports that the administration is considering family detention once again.
No child belongs behind barbed wire. Sign our petition now and tell the White House NO MORE family detention. NO MORE kids in cages. Not now. Not ever.