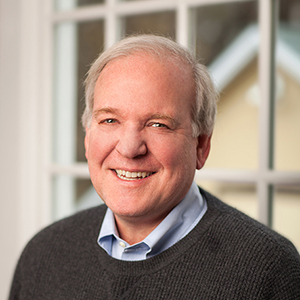 Mike McCurry is Director of the Center for Public Theology and a Distinguished Professor of Public Theology at the Wesley Theological Seminary in the nation's capital.
McCurry has nearly four decades of experience in Washington. McCurry served in the White House as Press Secretary to President Bill Clinton (1995-1998). He also served as Spokesman for the U.S. Department of State (1993-1995) and Director of Communications for the Democratic National Committee (1988-1990). McCurry held a variety of leadership roles in national campaigns for the Democratic ticket from 1984 to 2004 and worked as a Press Secretary in the United States Senate from 1976 to 1983, serving Senators Harrison A. Williams, Jr. (D-NJ) and Daniel Patrick Moynihan (D-NY).
McCurry serves on several boards or advisory councils including Share Our Strength, the Children's Scholarship Fund, the White House Historical Association, and the Global Health Initiative of the United Methodist Church. He is former Co-Chair of the Commission on Presidential Debates, which organizes the fall general election debates between the major candidates for President and Vice President of the United States. McCurry is also of counsel at the Washington, DC public affairs and communications consulting firm Public Strategies Washington, Inc.
McCurry received his Bachelor of Arts from Princeton University in 1976 and a Master of Arts in Liberal Studies from Georgetown University in 1985 in addition to his MA degree from Wesley Seminary which he received in 2013.